First-Time Home Buyers
We love to work with First Time Buyers — it is great fun to help someone get started building their wealth and help them find a great place to live while doing it! Having begun our real estate career with fixers, we can often help first timers find a great home within their budget that may be an ugly duckling just waiting to become a swan — and we can help you get all the resources to do that, including passing on discounts for appliances, plumbing fixtures, granite, tile, lighting, etc. Or if you are intimidated by this idea, we can help you find neighborhoods where you can find a terrific move-in-ready home within your starter home budget.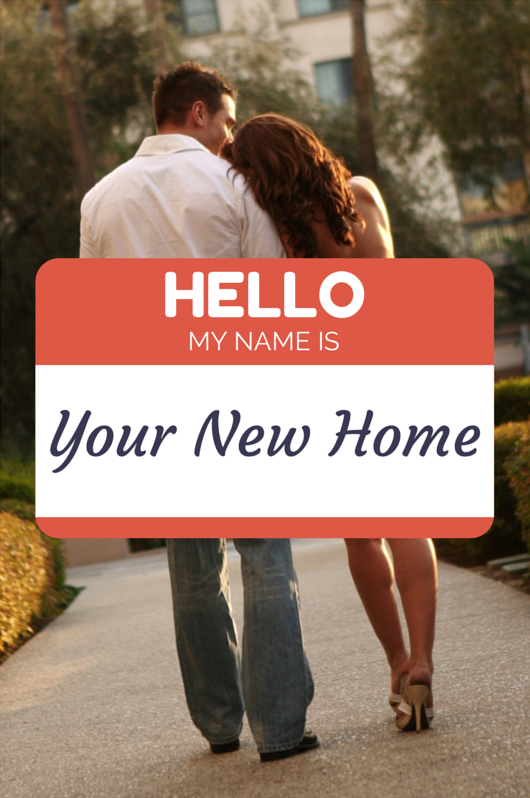 Everyone has a wish list for their ideal home. For some people, it might be simply a certain neighborhood plus x number of bedrooms and a home they can afford that doesn't look like it will fall down. Other people only like a particular style, or only want homes that are new or new-ish. One couple I helped recently was willing to live almost anywhere as long as they would have room for their four beloved dogs at a price they could afford. And then there are the people that are hopeful but unrealistic. Their wish list of criteria is simply unrealistic for the market conditions, because there are so rarely homes available that have their whole list of right number of bedrooms, bathrooms, square footage, in the right part of town, with a view, without any neighbors that look shabby, on a quiet street, in good condition, at the relatively low price they want to pay.
It's not that it never happens, its just that it happens so very, very rarely. The truth is that if the house had all that, it would probably be priced higher! And in the meantime, many other homes that they like a lot, but aren't just absolutely perfect, get sold to other people … and the market prices are increasing. So if they keep on going this way, soon they won't be able to afford as much house as they could when we started this process! Sometimes I wonder if I actually DO manage to find a home with all the criteria that this client wants, will there just be other criteria that they produce, because they are actually scared of making the commitment to buy a new home?
Buying a home is kind of like dating. Some people keep holding out for Mr. or Ms. Right, trying to find the absolute perfect mate and they end up single forever because they are actually scared of making the choice of one slightly imperfect person. People don't really fall in love on a first date like a lightening bolt hitting. Homes are like that too. As you go househunting, don't dismiss each house so quickly. Keep an open mind. Take another look at the home and see if it has the POTENTIAL for you to fall in love with it. Does it have good "bones?" Does it have good traffic flow, or a great location? Maybe it needs to have a wall taken out to improve the light and flow. Or maybe it isn't even really the house you can love forever, but it's a great price and one you can tolerate for two years, build some equity and make some money on, and then be able to buy your dream house (unlike dating, it is ok here to begin planning your divorce right from the start ;->). Maybe it just needs new paint and maybe bathroom tile and cabinets and drapes — again, kind of like that TV reality show Beauty and the Geek — sometimes those guys just really need a makeover and some houses do also!
My point here is that if you have been looking and looking for a home and not finding what you want, perhaps your list is unrealistic. Try editing it down between the Must haves (you must have so many bedrooms, for example) vs. the want to have (you WANT to have x number of square feet). Then let your Realtor (hopefully ME!) know the difference between the Musts and the Wants. Pretty soon you'll be moving into your new home … and falling in love all over again.
If you are a first-time home buyer, use the guide below for helpful hints and tips and learn how to avoid common mistakes when buying your first home in South Bay Los Angeles, CA.
Pre-Qualification: Meet with a mortgage broker and find out how much you can afford to pay for a home.
Pre-Approval: While knowing how much you can afford is the first step, sellers will be much more receptive to potential buyers who have been pre-approved. You'll also avoid being disappointed when going after homes that are out of your price range. With Pre-Approval, the buyer actually applies for a mortgage and receives a commitment in writing from a lender. This way, assuming the home you're interested in is at or under the amount you are pre-qualified for, the seller knows immediately that you are a serious buyer for that property. Costs for pre-approval are generally nominal and lenders will usually permit you to pay them when you close your loan.
List of Needs & Wants: Make 2 lists. The first should include items you must have (i.e., the number of bedrooms you need for the size of your family, a one-story house if accessibility is a factor, etc.). The second list is your wishes - things you would like to have (pool, den, etc.) but that are not absolutely necessary. Realistically for first-time buyers, you probably will not get everything on your wish list, but it will keep you on track for what you are looking for.
Representation by a Professional: Consider hiring your own real estate agent, one who is working for you, the buyer, not the seller.
Focus & Organization: In a convenient location, keep handy the items that will assist you in maximizing your home search efforts. Such items may include:
One or more detailed maps with your areas of interest highlighted.
A list or file of the properties that your agent has shown to you.
Paper and pen for taking notes as you search.
A camera to snap pictures of homes you have toured to help you remember your favorites and features you really liked.
Visualize the house empty & with your decor: Are the rooms laid out to fit your needs? Is there enough light?
Be Objective: Instead of thinking with your heart when you find a home, think with your head. Does this home really meet your needs? There are many houses on the market, so don't make a hurried decision that you may regret later.
Be Thorough: A few extra dollars well spent now may save you big expenses in the long run. Don't forget such essentials as:
Include inspection & mortgage contingencies in your written offer.
Have the property inspected by a professional inspector.
Request a second walk-through to take place within 24 hours of closing.
You want to check to see that no changes have been made that were not agreed on (i.e., a nice chandelier that you assumed came with the sale having been replaced by a cheap ceiling light).
All the above may seem rather overwhelming. That is why having a professional represent you and keep track of all the details for you is highly recommended. Please contact us directly to discuss any of these matters in further detail.