Cities & Neighborhoods Personalities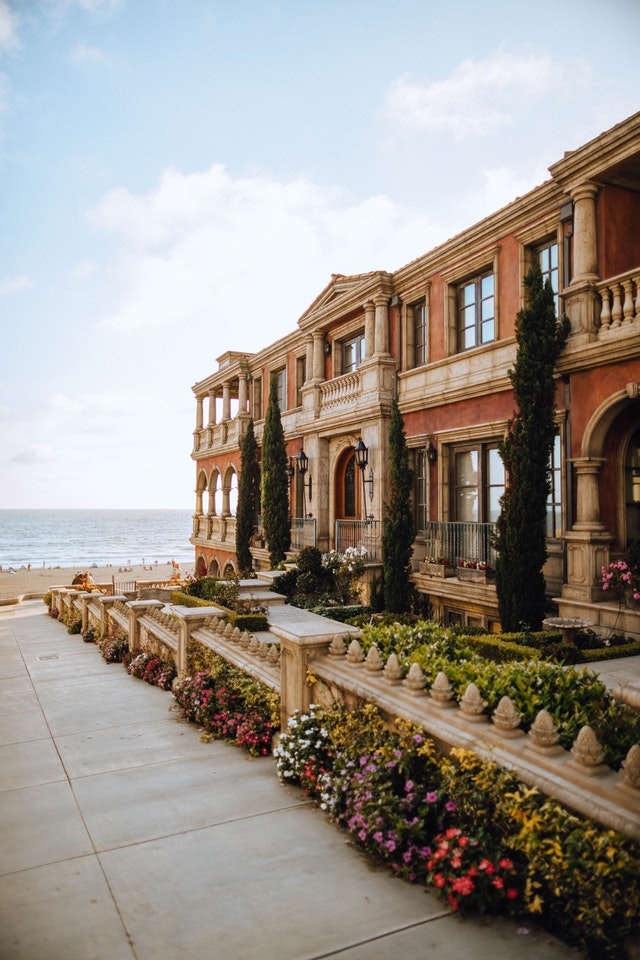 From the luxury homes on the Strand to cute Single Family starter homes in Hollyglen in Hawthorne, the South Bay has a huge variety of neighborhoods and towns.
Generally, the South Bay is considered to be made of the area South of Los Angeles airport as far South as San Pedro, from the surf on the West to approximately 15 – 20 miles East. The cities include the industry friendly cities of El Segundo and Hawthorne, where many big companies such as Northrop Grumman, Boeing, Hughes, and Raytheon have facilities: the "beach cities" of Manhattan Beach, Hermosa Beach, Redondo Beach and parts of Torrance; the Palos Verdes (PV) peninsula including Palos Verdes Estates, Rancho Palos Verdes, Rolling Hills Estates and Rolling Hills; and other more inland cities of other parts of Torrance, Gardena, Inglewood, Lawndale and Lomita.
The entire South Bay area has great weather that is affected by the close proximity of the ocean. The area is generally cooler and has cleaner air on average than more Eastern parts of the Los Angeles due to an effect called the "marine layer". Most of the Beach cities have great downtown areas. There are lots of cultural activities such as concerts, plays, world class shopping and restaurants, and sports opportunities including surfing, beach volleyball, tennis and basketball courts, long beach bike paths, and equestrian horse activities in the PV peninsula.
What are the "personalities" of these cities?
Manhattan Beach: The crown jewel of the "Queen's Necklace" as the South Bay view is called, Manhattan Beach has some of the most prestigious homes as well as some of the highest priced homes in the area. Pluses: Beach, many homes have views, upscale downtown. The schools are beyond excellent, with the high school having world class drama programs and a college-bound rate of over 97 percent. Potential issues: Higher prices make it more difficult (but not impossible) for first time buyers; using Lauren Perreault's "fixer" knowledge can help make it easier to get a foothold in this prestigious community.
Hermosa Beach: Directly to the South of Manhattan Beach, Hermosa has much of what Manhattan Beach has to offer with a bit of a "funky" flair. For many years, Hermosa Beach had a more relaxed general plan and there is a much greater variety of styles of homes and a generally higher population density, with many multi-family properties. Younger people are attracted to the city's nightlife and beach attractions. Pluses: Great beach weather, fun downtown, great schools, slightly less expensive than its Northern neighbor Manhattan Beach. Potential issues: Smaller lots, higher density isn't for everyone.
Redondo Beach: The third jewel of the three beach cities, Redondo Beach is traditionally divided into North Redondo, which is East of Manhattan Beach and Hermosa Beach and is generally a few miles away from the water, and South Redondo, which is South of Hermosa Beach and has many homes with views or within walking distance of the ocean. Another city with great schools, Redondo Beach has a great area called Riviera Village that has cute boutiques and casual and fine dining as well as many personal service companies such as day spas, hair salons, etc. The southern tip of Redondo Beach runs into Torrance in an area called the Hollywood Riviera; some homes in this area have Redondo Beach postal addresses but are actually in Torrance; many of these have spectacular views of the ocean. Pluses: Many desirable homes, great schools, lots of activities. Many affordable homes, especially in North Redondo. Potential issues: Further from the freeways, this can add to commutes depending on work locations.
Torrance: Torrance is one of the largest cities in the South Bay, and has many distinct neighborhoods. Torrance has a portion of the beautiful South Bay beaches just south of Redondo Beach, and the area called the "Hollywood Riviera" has a number of homes with gorgeous ocean views. Another area called "Seaside Ranchos" has a long tradition of gorgeous holiday decorating. "Old Torrance" offers quaint Craftsman cottages and a cute downtown area. Northern and Eastern parts of Torrance are much more affordable than some other areas of the South Bay and still offer great schools, good weather, clean air, and reasonable commutes to downtown jobs and LAX. Torrance also offers two of the most prestigious and largest hospitals in the area, Torrance Memorial Hospital and Little Company of Mary Hospital, and as a result also has many medical specialists within the city's confines. Pluses: A wide variety of homes in styles and price ranges offers something for everyone. The largest mall west of the Mississippi, Del Amo mall, provides a great shopping experience. Generally very good schools. Potential issues: Some areas are more industrial; a knowledgeable Realtor is needed to ensure the best fit of neighborhood and budget.
El Segundo: Quaint downtown, a true small town inside a larger metropolitan area. Many smaller homes still available for new buyers. Pluses: Good Schools, close to beach, close to freeways, cute downtown shopping area, somewhat lower prices than neighboring Manhattan Beach, its own police department. Potential issues: City closest to LAX; some homes are in the flightpath and can need noise mitigation.
Hawthorne: A larger town with Western sections such as the darling "Hollyglen" area which is higher priced and more desirable than Eastern sections. Lots of starter homes available, recent appreciation very good in this area. Pluses: close to beach cities and the freeways for access to downtown jobs. Potential issues: Area is rapidly improving its socio-economic status but may still have some areas that have concerns such as less maintained neighborhoods, graffiti, etc. It is important to have a Realtor assist you in buying in this area.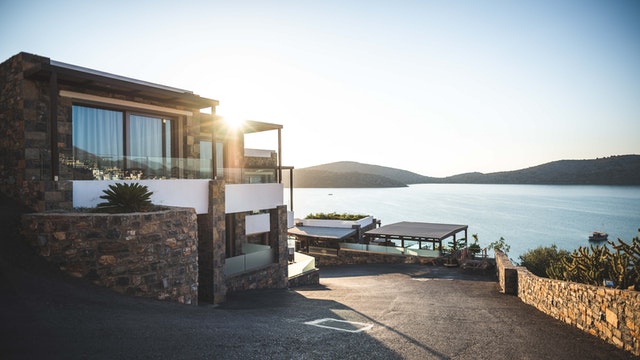 Palos Verdes Peninsula
Palos Verdes Estates
Rolling Hills
Rolling Hills Estates
Rancho Palos Verdes
"The Hill", as the Palos Verdes Peninsula is affectionately known, is somewhat rural and hilly and offers many homes with spectacular ocean, harbor or city lights views and larger lots than the more dense areas of the Beach Cities. The area was originally planned and designed to be equestrian friendly and many homes are zoned for horse keeping, with access to miles of bridle paths and community riding arenas and public stables. The area is generally upscale, but still has quite a number of properties that are more affordable than the affluent areas of the beach cities. Pluses: Terrific schools, great views, shopping and restaurants. Potential issues: Winding narrow roads and distance from freeways can cause more difficult commutes to areas of employment; some people don't like the more rural nature of the area.
Lawndale: An up and coming area near Redondo, Manhattan Beach, Torrance, and Hawthorne. More affordable than many areas, this town also has many multi-family buildings, making it a good area for the person looking to invest in small multi-family (2 – 4 unit) complexes. This can be a great option for those who can't afford to buy a single family home — go in with a friend and get your foot in the door in Southern California Real Estate!
Gardena: Another small town that has more affordable housing, especially since the recession has hit this area hard with most properties being bank owned or in some stage of foreclosure or short sale. Some terrific areas, especially by El Camino College.